Bollywood's biggest controversies 2017
There are successful films and there are box office debacles. And then there are some controversies which not only fill the space left in between, but also keep the buzz alive around Bollywood. And 2017 was indeed an year of some of the biggest controversies seen in recent times and involving the biggest starts of B-town. From Hrithik Roshan to Kangana Ranaut, Karan Johar to Sonu Nigam, Akshay Kumar to Ranbir Kapoor and Nawazuddin Siddiqui, dozens of stars invited trouble from one reason or the other.
Here are 15 top controversies that hit Bollywood in 2017, hogging headlines for days and inviting a lot of opinion from every corner on social media.
1. Padmavati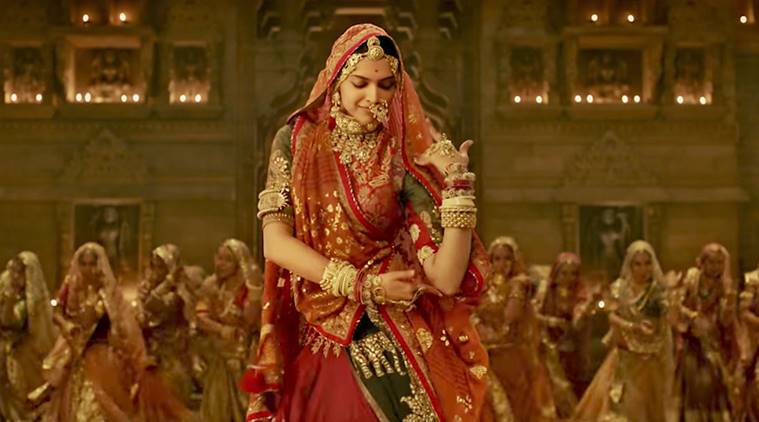 Padmavati stars Deepika Padukone as Queen Padmini.
It started with an alleged rumour that Sanjay Leela Bhansali's magnum opus had a dream sequence and intimate scenes between Alauddin Khilji and Queen Padmini. Since then several factions like the Rajput Karni Sena haven't stayed calm. While the makers kept rejecting any such sequence, the controversy kept getting bigger and dirtier by the day. So much so, that its sets were vandalised and burnt, and its crew including Bhansali even physically assaulted. While its actors Deepika Padukone, Ranveer Singh and Shahid Kapoor maintained silence, death threats were issued against SLB, including cutting off Deepika's nose for portraying the Queen in bad light. A Bollywood controversy became a national issue as political parties jumped in too leading to a lot of mud-slinging. Result? The December release of Padmavati was deferred after the Censor Board refused to certify it citing (unconvincing) reasons. We still await its CBFC clearance and a new release date.
2. Hrithik Roshan vs Kangana Ranaut
Hrithik Roshan and Kangana Ranaut have done Krrish 3 and Kites together.
Call it a love affair gone wrong, but this became one of the dirtiest legal battles in recent times. The two reportedly began dating on the sets of Krrish 3, then broke up and got back again. And ultimately slapped legal notices against each other for reasons best known to them. A series of alleged mails and a lot of washing dirty linen in public followed. Ultimately, Kangana broke all barriers and came out loud and clear on Aap Ki Adalat, making sure she was heard, and yes, she was!
3. Lipstick Under My Burka
Lipstick Under My Burka starred Ratna Pathak Shah, Konkana Sen Sharma, Aahana Kumra and Plabita Borthakur.
Alankrita Shrivastava's 'lady oriented' film became too bold for the CBFC which refused to certify it for its alleged controversial content, sexual scenes and bad language. What followed was a long battle with the board and its chief Pahlaj Nihalani. It finaly saw the light of day when Film Certification Appellate Tribunal (FCAT) passed it and Ekta Kapoor came on board as its distributor.
4. Mira Rajput's comment on housewives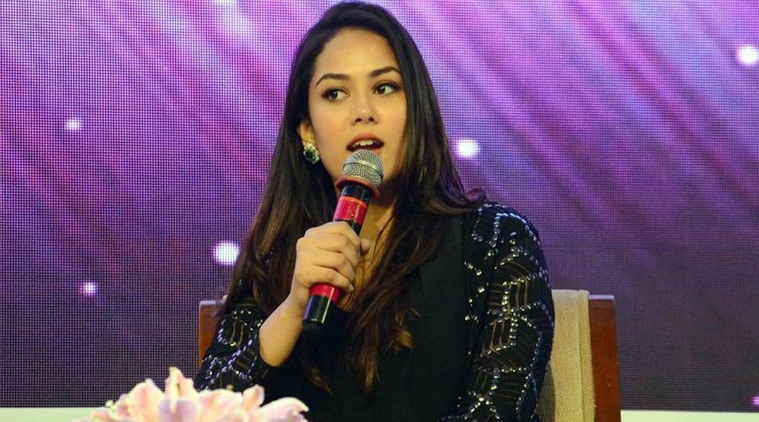 Mira Rajput later clarified that she was just speaking her mind.
Shahid Kapoor's non-celebrity wife found herself under fire when at an event she said, "I wouldn't want to spend one hour a day with my child and rush off to work. Why did I have her (Misha)? She is not a puppy, you know. I want to be there for her as a mother." Working women slammed her comment. Though both Mira and Shahid tried to clarify the statement later, the damage was done.
5. Sonu Nigam on Azaan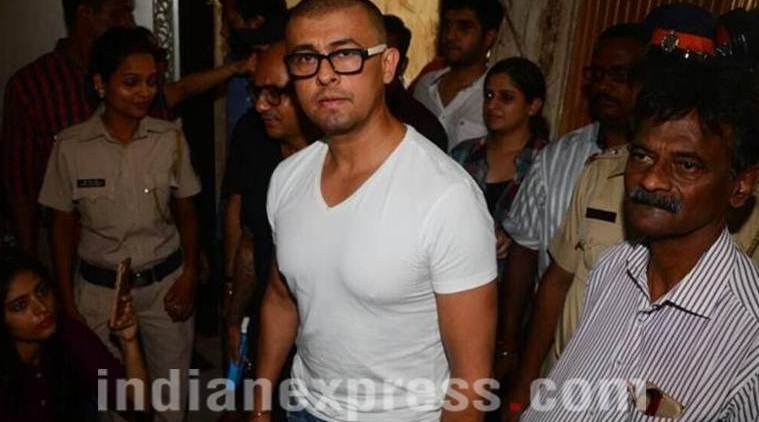 Sonu Nigam ignited a debate over use of loudspeakers at the place of worship.
Sonu Nigam woke up one fine morning and tweeted that the sound of Azaan 'disturbs his sleep'. While he later claimed that he was criticising the use of loudspeakers for prayers in any religion and not about Islam, he had already irked many by that time. Sonu even ended up shaving his head off in response to a call by a Kolkata-based cleric, who announced a reward of Rs 10 lakh to anybody who shaved Sonu Nigam's head and garland him with old shoes.
6. Abhay Deol targets actors promoting fairness products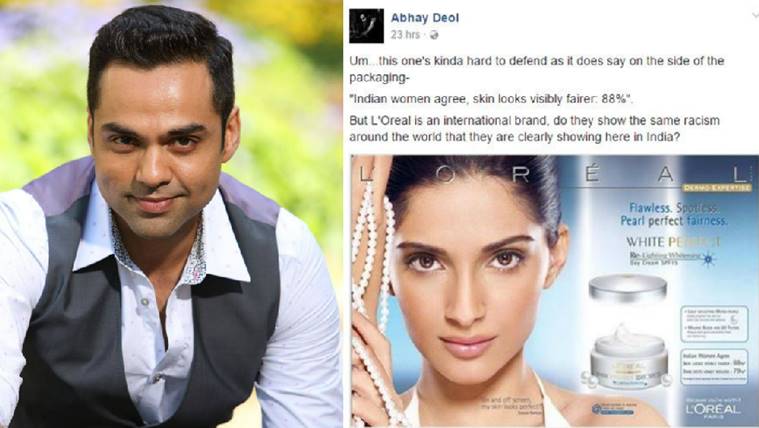 Abhay Deol had slammed a lot of actors for endorsing fairness products.
The actor triggered a debate around actors promoting fairness products after he posted a series of posts and photos on his Facebook page. Shah Rukh Khan, Deepika Padukone, Sonam Kapoor, John Abraham, Shahid Kapoor and Ileana D'Cruz were openly targeted. While readers believed he made a valid point, Sonam tried to give him a fitting reply, but couldn't do much.
7. Raees vs Kaabil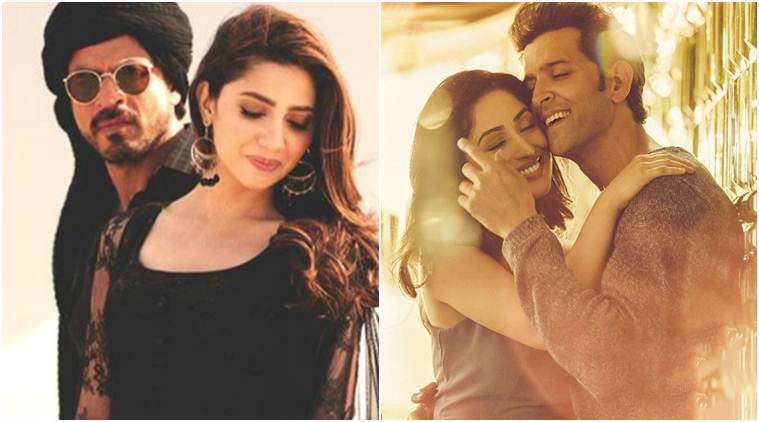 Raees and Kaabil were one of the biggest box office clashes of 2017.
This was one of the first and biggest box office clashes of 2017 when the makers of either of the films refused to budge and shift their release date. Rakesh Roshan accused the distributors for betraying him and changing the promised 50:50 screens to 60:40, with his Kaabil getting lesser shows. Hrithik tried to pacify the situation by penning down a heartfelt letter for Shah Rukh Khan. The final box office figures however showed that Raees collected around Rs 100 crore more than Kaabil.
8. Akshay Kumar's National Award win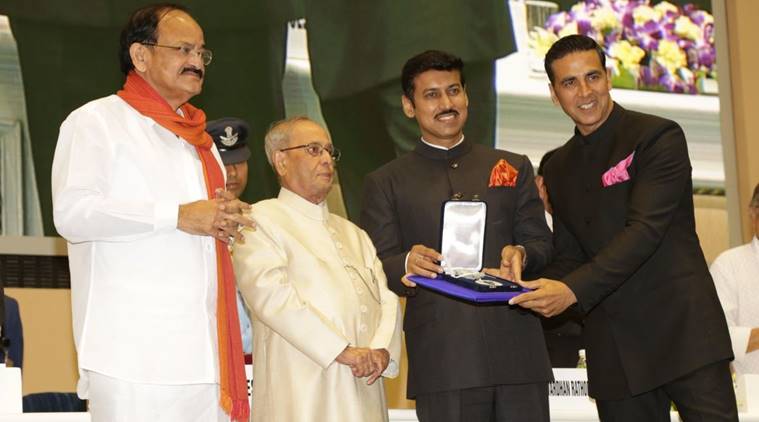 Akshay Kumar won a National Award for Rustom.
Akshay finally won a National Award for Rustom. But more than being happy, a lot of heads turned calling the decision "unfair". His good friend and filmmaker Priyadarshan as the chairperson of the feature film section for the awards didn't help his cause. Akshay reacted later saying, "I've won this after 26 years. If you still feel like, take it back."
9. Nepotism debate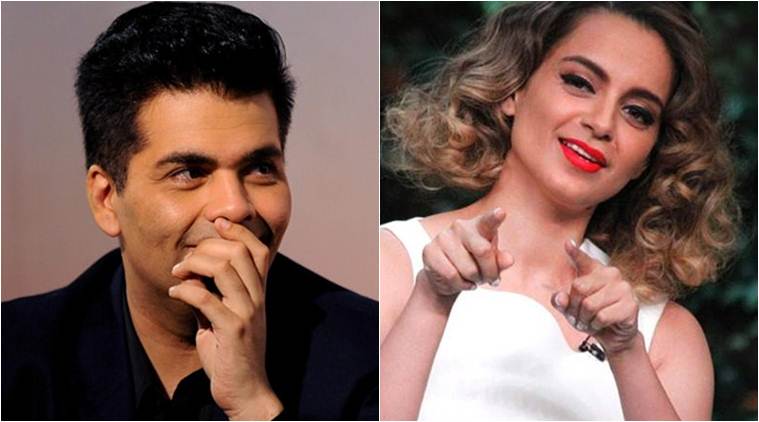 Kangana Ranaut called Karan Johar the "flag-bearer of nepotism".
Kangana Ranaut made a rare appearance on Koffee With Karan this year and proved why she is a badass actor with whom you just cannot mess with. Host Karan Johar found himself in trouble when Kangana confidently called him the "flag-bearer of nepotism" and "movie-mafia" on his own show. While she did have a point given KJo's fixation to cast only star kids, Karan took everything in his stride. Of course, he had no other option!
10. Fatima Sana Shaikh slut shammed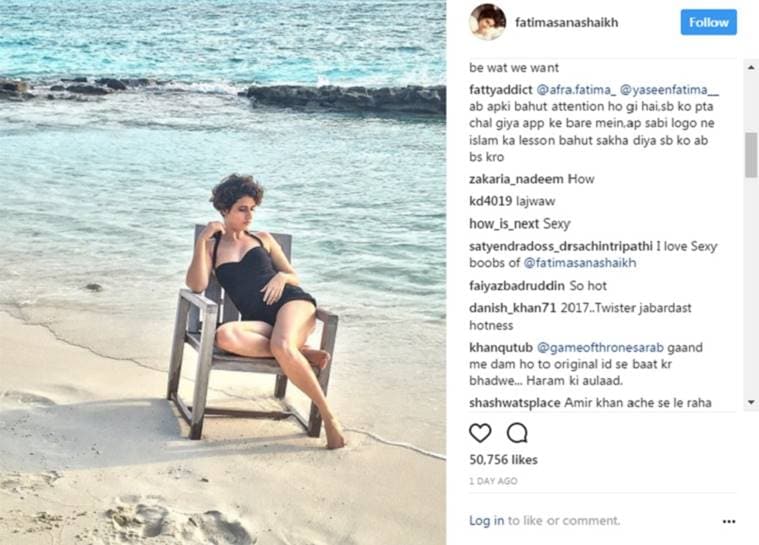 Dangal girl Fatima Sana Shaikh was trolled for posing in swimwear on a beach.
The Dangal girl stirred up a storm when she posted a photo of her wearing a maillot at a beach. She was heavily trolled for uploading a click in swimwear during the month of Ramzan. From people trying to educate her about the tenets of Islam to body shamming her, she suffered it all.
11. Ranbir Kapoor and Mahira Khan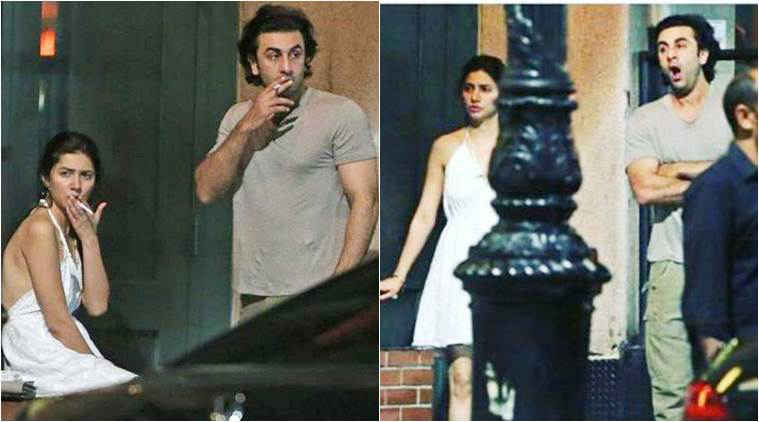 Ranbir Kapoor and Mahira Khan's viral photos sparked their dating rumours.
The two first grabbed attention when spotted together at the Global Teacher Prize gala in Dubai. Months later their pictures from the streets of New York, casually strolling with cigarettes in their hands went viral sparking dating rumours. Soon Ranbir came to Mahira's rescue and even issued a public statement standing up for her. After several weeks even the Pakistani actor shared how she felt broken and shattered after the incident.
12. Diljit Dosanjh vs Harshvardhan Kapoor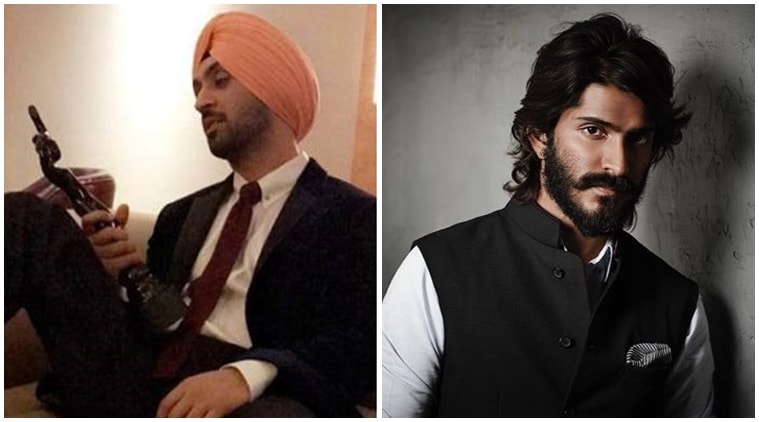 Harshvardhan Kapoor expressed disappointment over Diljit Dosanjh winning the Best Debut Actor Filmfare award.
A star son, a Punjabi sensation and a Filmfare award… This one had more masala than Harshvardhan's debut film Mirziya. When Diljit won the Filmfare debut award for Udta Punjab, it left Anil Kapoor's son disappointed. Harsh shared that the debut award should be given to actors who are relatively new and not to those who have already done a significant amount of work in other languages. While Diljit remained unaffected, Harsh did apologise later over a tweet.
13. Karan Johar vs Kajol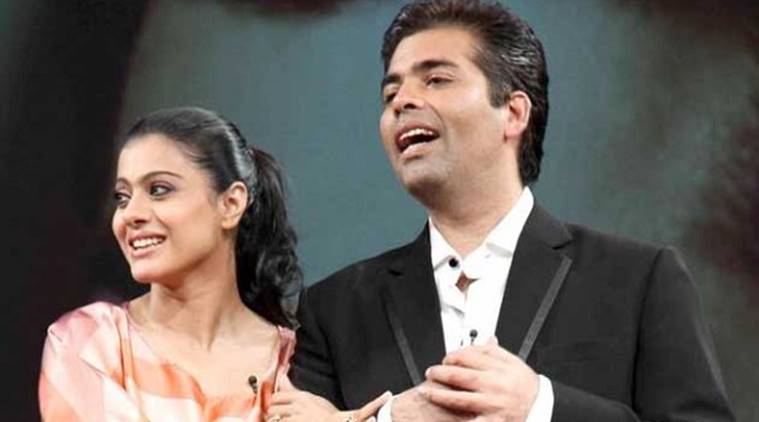 Karan Johar and Kajol had a spat over Ajay Devgn's Shivaay.
One of the thickest friendships of Bollywood saw a crack last year when Karan's Ae Dil Hai Mushkil locked horns with Ajay Devgn's Shivaay during Diwali last year. It began when Kajol's husband accused KJo of paying Rs 25 lakh to sabotage his film. A lot of mad mouthing followed in entire 2017, but Kajol maintained her silence. It was only recently when the two reportedly met and hugged out their differences at a private bash.
14. Priyanka Chopra meets PM Modi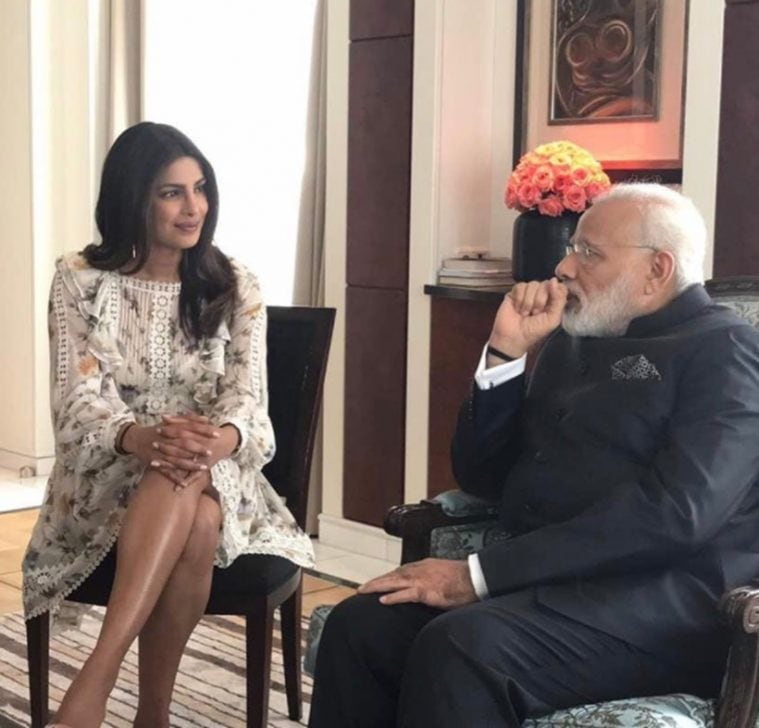 Priyanka Chopra met PM Modi in Berlin.
PeeCee is making India proud internationally, so her meeting PM Narendra Modi in Berlin was another happy moment. But it turned sour after she was attacked for 'showing legs' during the meet. Social media users slammed her for disrespecting the protocol one needs to follow while seeing the PM. Only later her mother Madhu Chopra clarified that the meeting was an impromptu one and Priyanka who was headed for Baywatch promotions and didn't get time to change.
15. Nawazuddin Siddiqui book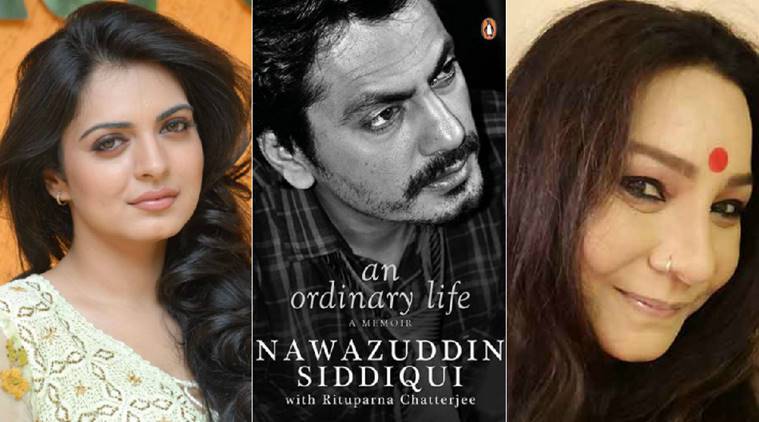 Nawazuddin Siddiqui withdrew his memoir 'An Ordinary Life'.
His memoir An Ordinary Life became a talking point, but for wrong reasons. In the book Nawaz had, apart from his initial struggles, also revealed about his numerous flings giving intricate details. This included a "passionate affair" with former Miss India Niharika Singh and his relationship with actor Sunita Rajwar. While his Miss Lovely co-star Niharika slammed him for "exploiting and disrespecting" a woman to sell his book, Sunita in a Facebook post blasted Nawaz for spreading lies refuting his claims that she dumped him for his "poor status." After a lot of flak, Nawaz ultimately withdrew his book, issuing an apology.
source by:-indianexpress
Share: